2023 Baseball/Softball League
REGISTER BY FEBRUARY 23, 2023
4U: Co-Ed Teeball
6U: Teeball
8U: Coaches Pitch
10U: Fast Pitch
12U: Fast Pitch
4U: Co-Ed Teeball
6U: Teeball
8U: Coaches Pitch
10U: Fast Pitch
12U: Fast Pitch
REGISTRATION INFORMATION
Registration Fee (Per Child): $85.00 Online (PayPal Only) or $80.00 In Person (Cash/ Check)

FREE REGISTRATION WILL BE AWARDED TO EACH HEAD COACH. ** Registration Fees will be collected on all players. After draft, refunds will be issued to the head coaches**

Boys must be 4-12 years old on or before 4/30/23.

Girls must be 4-12 years old on or before 12/31/22.

We will not be accepting any special request this year.

If any age division does not have enough players to make 3 or more teams, the age division will not make, and refunds will be issued.
LEAGUE INFORMATION
LPR will provide your child with a shirt and hat. You are responsible for providing the rest of the uniform.

Practice Information:

Practices start Monday, March 6th.

Dates/Times will be posted to the LPR website by March 4th.

Extra practice opportunities may be available, depending on field availability & weather conditions on the requested date.

Game Information:

Games start Monday, March 20th, and will run through Friday, May 26th, weather permitting.

Games will be played during the week, Monday-Friday.

Teams will be scheduled 8 games minimum throughout the season.

Games canceled due to weather conditions will be rescheduled for a later date during the season. Please note, if a team cancels for any other reason, the game will be considered a forfeit and will not be rescheduled.
COACHING INFORMATION
Head coaches will be awarded one free registration.

Only the head coach & assistant coach will receive free admission to the fields.

We will contact volunteers using the given email and phone number, so please verify that the information provided is accurate.

Draft will be hld during the week of February 27th, with each age division being drafted on a specified night. See below the draft date and times tentatively scheduled for each age division.

4U COED-2/27 @ 5:30PM

6U GIRLS- 2/27@ 7:00PM

6U BOYS- 2/28 @ 5:30PM

8UGIRLS-2/28 @ 7:00PM

8U BOYS-3/1 @ 5:30PM

10U GIRLS-3/1 @ 7:00PM

10U BOYS-3/2 @ 5:30PM

12U GIRLS-3/2 @ 7:00PM

12U BOYS- 3/3 @ 5:00PM
IF YOU SHOULD HAVE ANY QUESTIONS, REACH OUT TO US BY EMAILING sports@townoflivingston.com, and allow up to 24 hours for a response.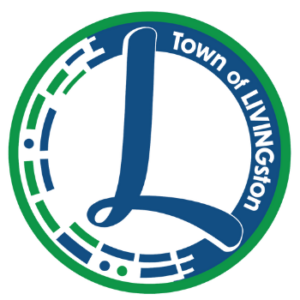 Contact Us:
20550 Circle Drive
P.O. Box 430
Livingston, LA 70754
(225) 686-7153
HOURS OF OPERATION:
Monday-Thursday
7:00AM-5:00PM